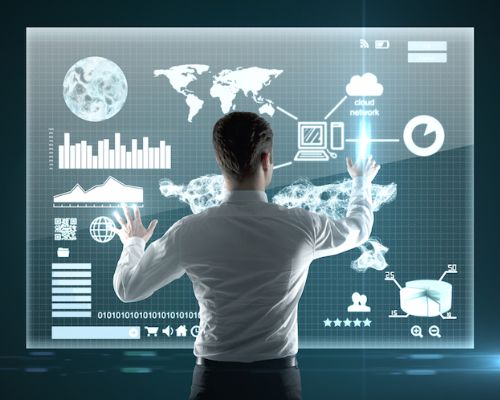 Interactive Display
An Interactive Flat-Panel Display (IFPD) is a large-format touchscreen display ideal for meeting rooms and collaborative spaces. It is a replacement for clunky or outdated projector technology with a higher-quality display, enhanced connectivity, and built-in software solutions.
Take your collaboration to the next level.
Touch screen displays provide modern solutions for education, business and healthcare organizations. We offer a variety of interactive displays.
Touch screen displays are becoming a mainstay in
classrooms
by providing teachers with critical collaborative technology and enhancing the learning environment. These interactive displays provide a hands-on learning experience for students while addressing many common issues associated with projector technology.
Unlike lamp-based projectors, touch screen displays don't require replacement of bulbs or filters. This reduces the support time needed to service each classroom. IT Directors can also update some touch screen displays remotely, so they don't have to interrupt the classroom to ensure the boards are running smoothly.
Interactive Displays for Business & Government
Touch screen displays in the business environment add additional flexibility. When properly integrated, the touch screen display can transform into an essential meeting tool.
Not only can your team brainstorm and whiteboard digitally, but the touch screen can also act as a display for video conferencing. Video conferencing platforms like
Zoom
enable employees to write on the interactive display and the content will be instantly shared across all the devices in the call. Various touch screen displays also feature, or integrate with, wireless display options for effective presentations.