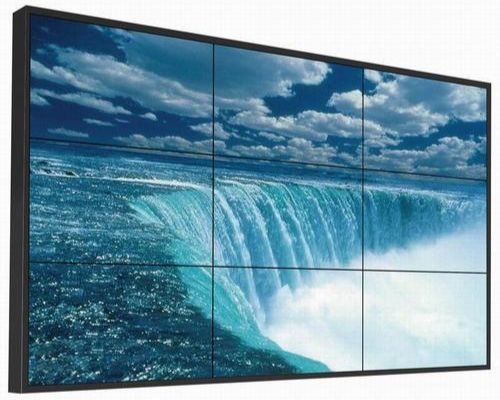 LCD Video Walls
Jyoti Display Pvt. Ltd. delivers best-in-class, award-winning LCD video walls with the narrowest bezels, most flexible mounting systems and slimmest profiles in the industry. They are designed to deliver brilliant visual content in the world's most demanding environments—from control rooms to digital signage and architectural applications. Our LCD video wall displays offer options for different sizes, brightness, configurations and orientations, and combine to create nearly seamless video walls of any size.s.
Our LCD video wall displays are designed for environments where they need to withstand extended or continuous operation and deliver exceptional performance day and night. LCD video wall viewers can enjoy nearly seamless, high-detail content on our displays thanks to Full HD resolution, brightness as high as 700 nits and some of the industry's narrowest tiled bezel widths; less than one millimeter on some models.
For a more impactful visual experience, select LCD video walls can be upgraded with stereoscopic 3D. With a lighter, more cost-effective 3D optical system and passive glass they create less fatigue and eye strain when viewing 3D images while maintaining high brightness and contrast.
Among the many advantages of working with Jyoti Display Pvt. Ltd. as your LCD screen manufacturer is the extensive technical expertise of our engineering team. From concept to product, our sales and technical staff provide expert recommendations and attentive support to ensure the right solution for your project.
What is LCD video walls ?
An LCD video wall consists of multiple specifically designed LCD displays. Contrary to the panels used in television sets, these LCD displays have a very narrow bezel. This minimizes the gap between the panels, making it look like one big canvas. Over the years, this gap has gradually decreased. Today, Barco UniSee has the smallest gap in the industry.
LCD video walls are designed for long term use. Specific measures to prevent burn-in effects are applied to allow them to play for many years, in optimal conditions. Many times, they continuously play in a 24/7 mode, which means they are rarely switched off.
The traditional benefits of LCD video wall solutions include the high brightness, good image quality, and relatively low cost. Also the limited real estate space needed is a plus. The disadvantages are the risk for burn-in and the lower lifetime. Recent models however have successfully reduced these drawbacks.
Typical markets for LCD display walls include meeting and crisis rooms, lobbies, and experience centers. You can also find them in the control rooms of traffic and security centers.
Advantages of LCD video walls
LCD display systems has a number of typical advantages over other display technologies, like rear-projection and direct LED video walls.
High brightness: The light output of LCD video walls is generally quite high. Especially compared to LED-lit rear-projection cubes, LCD scores better. This allows the use in most lighting conditions – even in daylight.
Moderate cost: LCD is most often the cheapest video wall solution. Direct LED is generally the most expensive.
Low real estate needs: Rear-projection cubes are quite deep, and (unless front access is available) need a rear maintenance area. As such, they need a lot of real estate space. LCD video walls only take the place on the wall of the panel depth and the wall mounting. This is usually less than 20 cm / 7.9".